Our Mission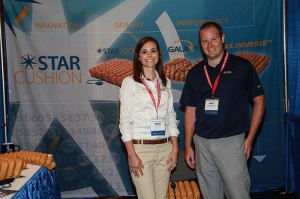 Star Cushion Products, Inc. has been a leading manufacturer of quality, therapeutic wheelchair cushions and mattress overlays for nearly 20 years. We have always sought to compete at the highest quality level of multi-celled air cushions and mattresses. Our goal is to positively impact the quality of life of each individual who uses our therapeutic wheelchair cushions and support surfaces through exceptional quality, product performance, and continued innovation.
While competing at high quality levels, Star has always looked at the multi-celled air cushion and thought "How can we improve the multi-celled air cushion to give consumers a cushion that fits their unique needs?" Through our patented, unique cushions, Star has been able to increase the utility of air cushions and give users many specialized options in this market. Our StarLock cushion adds stability and unlimited positioning options in an air cell cushion. The Galaxy allows a user to experience immersion immediately and the Stabil-Air cushion adds stability and provides a 'peace of mind,' knowing that there is backup skin protection to the air cushion.
Every Star wheelchair cushion is designed to promote independence and support the lifestyle to which you are accustomed. Our products offer you the ultimate in skin protection and treatment through our multi-cellular, air adjustable technology. We know that you rely on our products and that our products directly impact your health and your quality of life. Through creative ideas and superior design, we strive to provide you with a full range of products and sizes that address your everyday needs, whether you're playing, studying, at work, at home, or on the go.
History of Star Cushion Products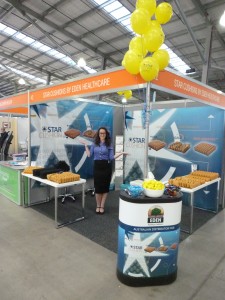 Star Cushion Products was incorporated in June of 1995, and began manufacturing the Standard Contour (4″) cushion, Short Contour (2″) cushion, and the StarMatt mattresses in a suburb of St Louis, Missouri. Star was founded by Kevin and Janice Fraser, and continues to be a family owned and operated business today.
Star's early niche in the industry was creating custom cushions and mattress in any shape and size with very quick turnaround times. We continue this effort and pride ourselves on the ability to manufacture custom cushions and standard sized cushions and mattresses ranging from pediatric to adult to bariatric with rapid turnaround. From the start, Star has focused on competing at the highest quality level. All Star cushions are made from latex-free neoprene with consistent improvements to our neoprene composition and quality control processes.
Due to a growing demand for our quality products and responsive customer service, Star Cushion expanded in 2001 to a new and more efficient manufacturing facility in Freeburg, Illinois. Every Star Cushion is made at this facility in Freeburg, Illinois from neoprene also compounded and processed in the United States. Since its beginning, Star Cushion has expanded and now sells its quality products in over 50 countries worldwide.